Here are a few:
---
"Our students have taken the Careerfitter test the last two years and we are very pleased with the direction and guidance this test offers. Thank you."

---
"We have found the Careerfitter assessment to be outstanding for us the last 3 years. We do all of our hiring with the guidance of Careerfitter. Thank you for your support. We have saved thousands of dollars by lowering our employee turn over. Now, we hire the right personality for the job. Many thanks to your company."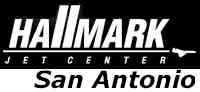 ---
"I took the test, and received my results. They truly were very helpful…Thanks again."
"I am amazed at the accuracy of my test results! Very insightful and helpful. I now have a handful of job opportunities to look into."Heather L Becker
---
"I am so glad I took the CareerFitter C-Far test.  It has totally put me on the right career path… I can't believe how easy it was for me to find the list of careers that fit me… and the rest of the information – WOW! My only question is – why doesn't CareerFitter charge more?  You're way better than the other sites I have tried.  Thank you again."
Doug Menk
V.P. Sales –  Longer Life Corp.
CareerFitter Results – Commander 
---
"I am presently working as a therapist at a community mental health center in Alabama.  I am looking to change directions.  Your inventory was both informative and insightful…thank you."
Stephen Long
---
"Wow… I am impressed with CareerFitter!  It is very true to my personality.
Things are pretty intense for me right now.  My boss gave notice and I am not sure of certain situations that might transpire in my own position.  I feel the pressure and need to make a "big decision" which for me is not easy.  I only hope I make the right one.  CareerFitter has been invaluable.  Thank you."
Lynette Fleck
Employee Benefits Supervisor
Sheffield Steel, Inc.
---
"Your website is great…
That test really pegged me. It has been so hard for me everyday to do sales, I really have to get myself psyched up for it!! The Career Fitter profile helped me understand why.  Thanks for the help."
Jaime Cherry
Bakersfield, CA
QuikPak Inc.
---
"Well…I must say that careerfitter is spot on!!! It is so great to get
the conformation that I am indeed doing with my life exactly what I am supposed to do.  It even covered a lot of my hobbies as well.  Thank you so much for the added confidence!"
Tracy Pettit
Actress / CareerFitter (C-Far) results:  Adventurer
---
"This online career analysis is insightful and amazingly helpful!" 
Laura Hutchison
---
"It's where you should go before you start to look…it blew me away!  I would recommend your career personality test to anyone that is looking for clear direction."
Patrick Nelson
Nelson Enterprises
---
"… exciting… the best career test and career tool I've found… I'm confident it will help take the guess work out of your job search."
Tyler Forte
C.F.O. 
We are happy to add your testimonial!
Contact us at 2020@CareerFitter.com